Meet Dr. Jason Swelstad

Jason Swelstad, DDS, MS
My patients' health and comfort are my highest priority. I am committed to providing the highest quality orthodontic care in a professional, but relaxed, atmosphere. Over the years, I've seen beautiful smiles transform the lives of many patients. I love what I do and enjoy helping each patient achieve a great smile and a wonderful orthodontic experience.
I love small town life and enjoy getting to know our patients and families who come in to see us. I treat each person as if they were part of my family, and I aim to provide the best care possible. I love being an orthodontist and am proud to serve the friends and neighbors of our community.
Education and Adventure
Before practicing orthodontics, I spent many years in school acquiring the necessary skills and knowledge. I first attended Northwestern University in Evanston, Illinois, where I earned a Bachelor's Degree in Biology and a concentration in Physiology.
After college, my love of the outdoors found me working in Alaska as a Big Game Hunting Guide! I then worked with my brother at a small family ski business, World Ski Inc., where I helped to design, patent, and manufacture a new generation of skis, which eventually changed the entire ski industry (ever hear of parabolic skis?).
After my Alaskan adventure, I decided to go back to school and to pursue a career in orthodontics. I attained my Doctor of Dental Surgery degree from the University of Detroit-Mercy, where I was valedictorian of my class and was elected into the prestigious Omicron Kappa Upsilon honorary dental society. Following dental school, I continued my specialty education at the University of Detroit-Mercy, where I completed my research thesis and earned my Master's degree and certificate in orthodontics.
Continuing Education
I consider my professional career as a lifelong learning opportunity, and I always seek to stay abreast of the latest orthodontic advances. As part of my continuing education, I regularly attend advanced courses in orthodontics. I also maintain active membership in the American Association of Orthodontists, the American Dental Association, and the Minnesota Dental Association.
My recent studies have focused on advancements in low-force treatment mechanics, customized appliances, and mini-implants, which continue to revolutionize the practice of orthodontics. I am proud to offer my patients the most advanced orthodontic care available, providing comfortable and efficient treatments.
In the Practice
I truly enjoy getting to know my patients and becoming a positive force in their lives! As an orthodontist, I have the opportunity to improve the lives of those around me. I consider it a great privilege to work with so many wonderful patients and families. At the end of treatment, it is rewarding to hear my patients tell me how much they appreciate what we did for them. The proud smiles on their faces say it all!
I am passionate about what I do and strive for perfection in every treatment I provide. Of course, everyone is different, so I customize each treatment to meet the specific needs of each of my patients, and I always make sure they and their family are happy with the process as well as the end product. My practice utilizes many different cutting edge orthodontic technologies in order to ensure my patients get the best treatment they need and the experience they want. In addition to traditional metal braces, I also offer clear braces, advanced SureSmile® braces, Invisalign®, and Herbst® therapy for my patients.
My talented team is here to make you and your family feel right at home. Their caring and friendly personalities will make you smile from the moment you walk in the door! We love getting to know each patient personally and inspiring smiles throughout the treatment experience.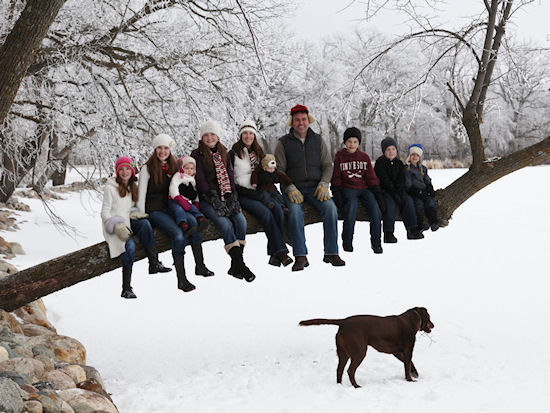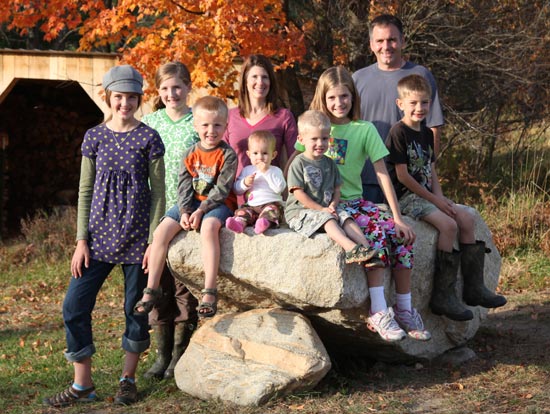 Family Life
I am a native of northeast Wisconsin and moved to Minnesota to be closer to family. My wife, Louise, grew up in central Minnesota. We live just outside Fergus Falls, near Ottertail Lake. My wife and I have eight wonderful kids and a chocolate lab named Gandalf. When not practicing orthodontics, you might find me volunteer coaching for the Fergus Falls Travel Soccer Team, bird watching, beekeeping, maple-sugaring, gardening, hunting, canoeing, or camping. Most of all, I love spending time with my wife and kids.